The Festive Season is upon us and the Investment and Economic Development Unit has been working to support economic growth.
Local shopping strips are hubs of activity. Encouraging interactions between traders and residents fosters a sense of community and place.
This festive season art has been selected as a link pin to promote connection and strengthen the community. The artists will be creating their artwork in November.
Designs will be on display on the shop front windows of businesses in Blackburn Station and Mont Albert Villages throughout December 2023.
Artist Profiles 
Lou Endicott is an illustrator, window artist and creative learning facilitator highly inspired by the natural world. Although Lou grew up in Brisbane, she moved to Melbourne almost twenty years ago. Between illustration gigs, Lou facilitates mindful art workshops at libraries and community centres. Recently she facilitated workshops at Nunawading Library, The Pines Library, Vermont South and Doncaster Library. Lou is also a Learning facilitator at the Melbourne Museum. Find Lou on Instagram @louendicott_illustrator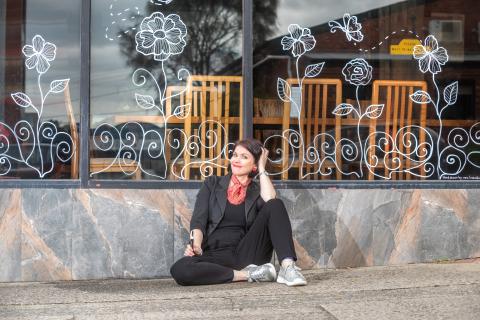 Sophie Elyse is an illustrator and designer operating on the Woi Wurrung and Boonwurung lands of Naarm/Melbourne. Her style is heavily inspired by Scandinavian folk art and playful elements from childhood. She often illustrates animals and florals to celebrate her love of the natural environment. Mainly her work medium is digital and hand-drawn illustration. Find Sophie on Instagram @sophieelyse.graphics
Emma Lyn Winkler is an artist who grew up and continues to live on Woi Wurrung land, working across collage, animation and large-scale, multi-media painting. She combines digital and traditional mediums to create art that explores the complex themes of death and anxiety, often using humour and cartoon characters.  Find Emma Lyn on Instagram @emmalynwinkler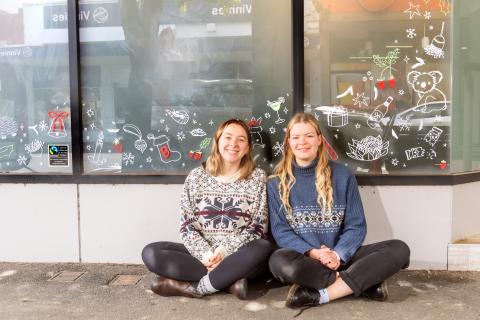 Scheduled Performance
The Box Hill Community Choir will be performing at Blackburn Station Village in Community Lane from 12-2pm on Tuesday 5 December 2023. 
Local Shopping Centre Activations
Many of our local shopping centres will also be hosting festive activations, be sure visit their website for full schedule.
If your local shopping centre or local retail precinct are having festive activations, send them through to business@whitehorse.vic.gov.au to be added.
Activation Pods
There is an open invitation for community groups and not-for-profit organisations to book Activation pods in Whitehorse. These spaces are offered free of charge for choirs, events or performances. 
Think Local Buy Local 
Following the Think Local Buy Local ethos, retailers and businesses can also support local to assist in growth of community spirit and bring awareness to surrounding businesses and precincts... because thinking and supporting local is everyone's business. Spread the word about the festive window designs and encourage your customers to explore neighbouring precincts. 
Want to be involved with Placemaking?
Do you have an idea on how to activate your local area or does your business wish to be involved in future placemaking initiatives and activations? Please contact the Placemaking Officer at activate@whitehorse.vic.gov.au